Members and fans are able to update personal details though their MyMagpies Account.
Once signed in, select 'My Profile' from the drop-down menu in the top right-hand corner.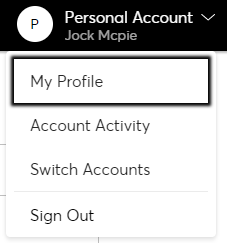 This will open a webpage where you can update contact, mailing, and billing information.
To view your membership package(s), head to the 'Invoices' page from the navigation toolbar at the top of your screen.
AFL members with Collingwood Club Support are required to contact the AFL Membership Department on 1300 722 515.